Digital Transformation
Flare Partners supports Global enterprises to scale quickly and sustainably by designing, implementing, and maintaining the latest in end-to-end digital and technical infrastructure.
Our Digital Transformation experts equip businesses with tech stacks that automate tasks and increase efficiency throughout an organization's lifecycle. Flare Partners has digital transformation solutions from back-end systems to customer-facing applications to keep your operations running smoothly.
MARKETING & COMMUNICATION
Flare Partners supports global organizations in establishing creative and effective marketing strategies.
Our Marketing & Communications team of experts uses in-depth consumer insights to drive long-term, high-value consumer relationships. Careful consideration is given to each layer of the marketing funnel, from brand affinity to performance campaigns. In addition to General Audience marketing & communications, we have a special lens leaning into segment and multi-cultural audience development.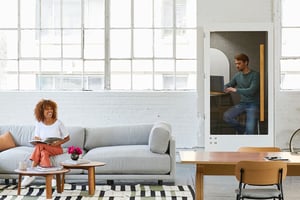 MANAGEMENT & OPERATIONS
Flare Partners supports Global Executives in achieving operational efficiency and productive workforces to meet core business goals.
Our Management & Operations consulting team carefully assesses business processes and operations, providing recommendations, insight-led strategies, and executable plans. Our subject matter experts in our Knowledge Network provide the support necessary to execute those plans successfully. Our clients are provided invaluable resources in areas such as Diversity, Equity, & Inclusion, Change Management, Supply Chain & Supplier Diversity, and Human Resources.