Flare Partners
Our Impact
$4
B
Incremental Revenue Growth
$2
B
Operational Efficiency
What is FoundersCircle?
We've analyzed a decade of Fortune 500 engagements and the experience of our network of industry experts to craft the FoundersCircle. We recognize that the Founder and Senior Executives are at the center of the flywheel of growth for their organization's success, scale, and health.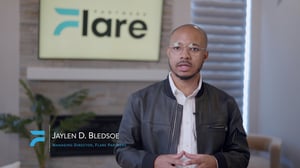 Fortune 500 Consultants for Emerging Start-Up Founders
Being a founder of an early or growth-stage company can be an intimidating endeavor, especially if you're growing fast or are at a place where you feel like scale has plateaued.
Flare Partners, which has led global transformation initiatives for Fortune 500 companies and generated more than $4B in incremental revenue growth, understands the unique situation of the emerging startup. That is why we are bringing our proven growth strategies, leadership-building skills, and expert resources to the founder of the emerging startup as 1:1 Coaching & Consulting.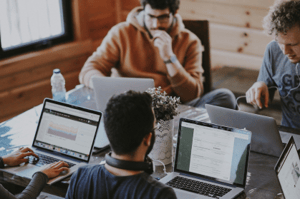 By identifying founders' unique vision and goals, we pair them with industry experts, coaches, proven strategies, and applicable content from industry thought leaders to meet their needs and see their vision through to fruition.
Intensive Workshops
FoundersCircle brings staff, executive leaders, and industry experts together for two live workshops per year.
Leadership Training
Build winning leadership skills with quarterly strategic workshops and training for top leaders and C-suite team members.
1:1 Coaching
With intensive coaching every two weeks, problems are easily averted, strategies are found, and solutions are implemented.
Project Management
A dedicated project manager is assigned to keep the program, business goals, and founders on track.
Leadership Content
Learn from industry thought-leaders as they share personal experiences and proven strategies to help you stay ahead of the competition.
Through FoundersCircle, founders of emerging businesses can now capitalize on the same expertise and resources that built $4B in incremental revenue for Fortune 500 companies and emerging startups alike.
We do this by pairing founders and senior leaders of companies together to build strategies that scale quickly. These strategic partnerships eliminate the guesswork many founders painfully partake in while launching and scaling their startup.
"Leadership and learning are indispensable to each other."
– John F. Kennedy
Methodology
Founders Framework
A founder's key role is ensuring their vision comes to life. Often, however, founders are so focused on the bigger picture that critical foundational elements are overlooked. FoundersCircle Academy takes the guesswork and trial and error out of these less glamorous but critical elements of business so founders can get back to doing what they were born to do.
Efficiency and Productivity
We help founders maximize efficiency and productivity by creating an environment that's conducive to success.
We help founders build teams and workplace cultures that are sustainable with a focus on diversity, equity, inclusion, and belonging.
Marketing & Sales Automation
We integrate the appropriate technology to streamline your business and automate its sales and marketing.
We develop successful go-to-market strategies and create memorable messaging that sets the tone and brand voice of the business.
We advise on and help build beyond A+ customer experiences to keep customers coming back and increase the overall lifetime value of the customer.