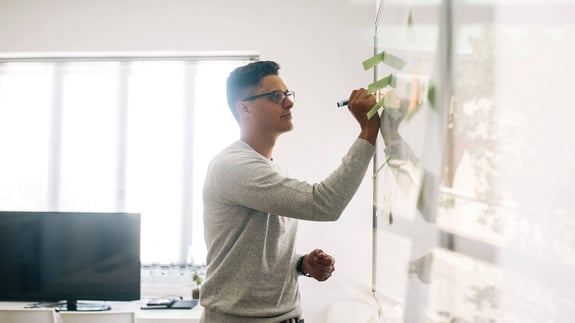 Digital Transformation
Flare Partners supports Global enterprises to scale quickly and sustainably by designing, implementing, and maintaining the latest in end-to-end digital and technical infrastructure. Our digital, technology, and analytics experts equip businesses with tech stacks that automate tasks and increase efficiency throughout an organization's lifecycle.
TOUCH
Cloud Services
Harness the power and scalability of cloud computing platforms to optimize your business performance and security with our help.
TOUCH
Artificial Intelligence
Automate tasks, enhance decision-making, and generate insights from data with cutting-edge AI solutions that we design and implement for you.
TOUCH
Web, App, & Software Development
Web, App, & Software Development
Meet your specific needs and goals with custom web, app, and software solutions that we create using the latest technologies and best practices.
TOUCH
Workplace Solutions
Enable your employees to work efficiently and collaboratively from anywhere, anytime with comprehensive workplace solutions that we provide for you.
TOUCH
Managed IT Services
Focus on your core business functions and growth while we take care of your IT infrastructure and operations for you.
Learn More
TOUCH
Software Licensing
Navigate the complex and ever-changing software licensing landscape with our guidance and expertise, ensuring compliance and cost-effectiveness for your software assets.
TOUCH
Remote IT Support
Resolve any technical issues or challenges you may face with our reliable and responsive remote IT support services that we offer for you.
Read More
TOUCH
Data & Analytics
Unlock the value and potential of your data with our data and analytics services that can help you collect, process, analyze, and visualize data for better decision-making and performance.
TOUCH
Metaverse
Explore the possibilities and opportunities of the metaverse with our services that can help you create, connect, and collaborate in immersive virtual worlds that we build for you.
TOUCH
Technology Innovation
Accelerate your innovation process with our services that can help you ideate, prototype, test, and launch new products and services that solve real problems and create value for you.
TOUCH
Digital Transformation
Transform your business processes and models with our digital transformation services that can help you leverage digital technologies to improve efficiency, customer experience, and competitiveness.
TOUCH
Asset Management
Manage your physical and digital assets effectively and efficiently with our asset management services that can help you track, maintain, optimize, and secure your assets throughout their lifecycle.
Let's Talk and do Something Great Together.