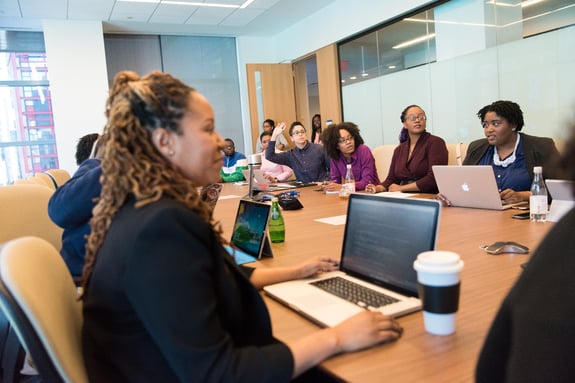 Supplier Diversity Consulting
At Flare Partners, our Knowledge Network provides strategic guidance and support to enterprise clients who want to design, scale, manage, and improve their Supplier Diversity Programs. These programs enhance business performance, achieve procurement objectives, and increase shareholder value but also help you achieve your ESG goals by promoting social justice. Whether you need a proven blueprint or a tailored solution, our team of experts will collaborate to create a program that aligns with your unique needs and goals.
Management & Operations Consulting
Supplier Diversity Program
Foundational Program. We'll workshop to understand the vision (the "North Star") for a Supplier Diversity Program and pair them with the and operational needs of your organization.
Change Management. Effective change initiatives supporting your Supplier Diversity Program are crucial to achieving program success. We help you design and implement to engage your employees and stakeholders throughout the process.
Diverse Vendor Certification Management. We leverage industry software or proprietary tools to help you verify the certification status of your existing vendors and track their renewals. Diverse Supplier Relationships. We help you foster and sustain strong and mutually beneficial relationships with your diverse vendors, ensuring their satisfaction and retention.
Diverse Vendor Sourcing. We assist you in finding qualified diverse vendors (certified or self-identified) that match your sourcing needs and requirements.
Measuring and Reporting. We help you measure and report the performance and impact of your Supplier Diversity Program, using data-driven metrics and best practices.
Communications and Socialization. We help you communicate and showcase your Supplier Diversity Program to your internal and external stakeholders, highlighting your commitment and achievements.
Benefits
Supports your corporate diversity, equity, and inclusion objectives by expanding opportunities for underrepresented groups.
Enables you to discover new cost efficiencies and innovative solutions by sourcing from a diverse pool of qualified vendors.
Boosts your revenue potential by meeting the requirements and expectations of customers and stakeholders who value supplier diversity.
Creates positive social impact by driving economic opportunities for systematically disadvantaged communities.
Let's Talk and do Something Great Together.