I decided to write a series on the basics of consulting as a clear introduction to our practice to leaders of various company sizes and stages. I write this with the understanding that this may not be the ideal reading for our Fortune 500 Business Unit CEO, while this would be answering the initial questions of a potential start-up founder suitable for our FoundersCircle program. If you're landing on this post first, I encourage you to start with Post #1: Consulting Basics: What is a Consultant & Why Do Businesses Hire Them?
When I think about the word "consultant," it's a simple word that describes an entire industry of function across different specialties and practices. Consulting services can be broadly categorized into various types, each with its own focus and goals. Here are some of the most common types of consulting services:
Management Consulting: Management consulting services focus on improving the overall management of a business. This can include strategic planning, organizational design, and performance improvement.

Financial consulting: Financial consulting services focus on improving a business's financial performance. This can include financial analysis, budgeting, and forecasting. An outcome or deliverable of this relationship might be a budget or financial plan that helps the client achieve its business goals.

Marketing Consulting: Marketing consulting services focus on improving a business's marketing efforts. This can include market research, brand development, and digital marketing.

IT Consulting: IT consulting services focus on improving a business's technology infrastructure and systems. This can include IT strategy development, software selection, and implementation planning.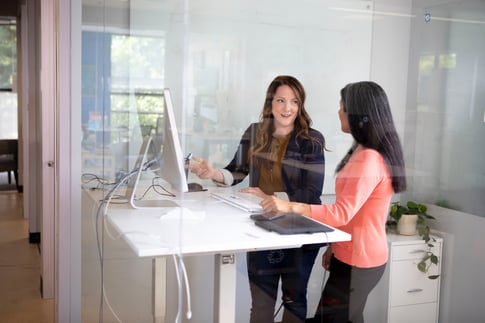 Other types of consulting services include human resources consulting, operations consulting, and risk management consulting. Some consulting firms have a particular specialty, maybe only focusing on an area such as "HubSpot Implementation." While we offer an array of HubSpot services, that's not our sole focus at Flare Partners. We operate three service lines to support our clients across their businesses: Digital, Technology, and Data, Marketing & Communications, and Management & Operations.
We have a global team of subject matter experts, the "Knowledge Network," with significant experience working with businesses in various industries. We are collectively committed to helping our clients achieve their goals.
Continue to the third post in this Consulting Basics series, "When to Hire a Consultant."
Jaylen D. Bledsoe
Jaylen D. Bledsoe is the Chairman of the Bledsoe Collective, Inc. and Managing Director of Flare Partners. Across the network of clients, Jaylen has been responsible for driving $2B+ in new client revenue and managing $6B+ in client P&Ls as the lead consultant on various engagements, often partnering directly with C-level executives.