As the Managing Director of Flare Partners, I have had the privilege of meeting and working with executives from various organizations - from scaling start-ups to Fortune 500 companies. While the CEOs of larger companies may have a good grasp on what a consulting firm does and when to engage their services, there have been instances where enterprises have engaged them for the wrong project or too late in the process. As a firm that supports clients across the full spectrum, I wanted to write a series of blog posts that provide an overview of what consultants do, why businesses should work with them, and when to hire them.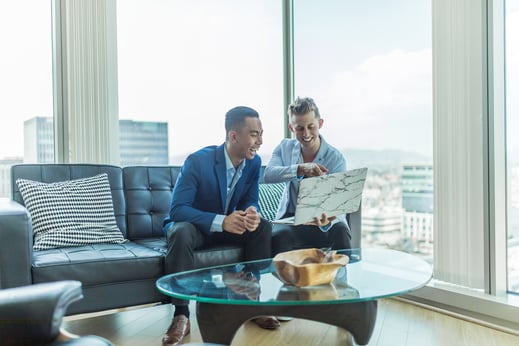 What is a Consultant?
Consulting is a professional service that provides expert advice, recommendations, and solutions to businesses or organizations. A consultant is a person or firm that provides consulting services to clients. Companies hire consultants for various reasons, including a lack of in-house expertise, an objective perspective, and the desire for change or improvement.
Some typical consulting engagements include strategy development, process improvement, cost reduction, market analysis, organizational change, or for a specific technology. As an example, Flare Partners is a HubSpot Solutions Provider, providing special expertise as a consultant on HubSpot as a technology and the impact it could have if implemented correctly for our clients. I Consultants work with businesses' problems, assess opportunities and develop solutions that meet the needs of the business. They provide an external perspective that can help companies to identify blind spots or biases that may be hindering their success.
The benefits of hiring a consultant for businesses include access to expertise, experience, and specialized knowledge that may not be available in-house. Consultants can also provide a fresh perspective on problems or opportunities, which can lead to innovative solutions. Additionally, consultants can help businesses save time and money by identifying and addressing problems more efficiently than possible without their help.
At Flare Partners, we offer businesses a range of consulting services, focusing broadly on technology, marketing, management, and operations. Our team of experts has years of experience working with companies in various industries, and we are committed to helping our clients achieve their goals.
Continue to the second post in this Consulting Basics series, "Types of Consulting Services."
Jaylen D. Bledsoe
Jaylen D. Bledsoe is the Chairman of the Bledsoe Collective, Inc. and Managing Director of Flare Partners. Across the network of clients, Jaylen has been responsible for driving $2B+ in new client revenue and managing $6B+ in client P&Ls as the lead consultant on various engagements, often partnering directly with C-level executives.