In an age where data reigns supreme, a business's ability to adapt and harness the extensive wealth of customer information often determines its longevity and success. At the center of this success "matrix" is the Customer Relationship Management (CRM) system, a powerful lever for any company, especially those navigating the exciting but challenging path of substantial growth.
Yet, merely subscribing to and utilizing a CRM system does not guarantee success; it must be expertly crafted to fit the unique blueprint of a business's needs and goals. Here, CRM experts (or CRM Consultants) emerge as a beneficial service and an indispensable strategic partner in your quest for customer engagement and business scalability. CRM consulting for our clients is a practice at Flare Partners that we offer across our Digital Transformation, Marketing, and Operations consulting service lines.
Strategy Aligned Systems
Amidst scaling and expansion, the modern enterprise faces an ever-increasing complexity in managing customer relationships. CRMs such as HubSpot, Salesforce, Pipedrive, and Microsoft Dynamics CRM are important in this technology category. They offer more than just "sales management"; they also enhance customer experience, driving a cyclical focus for an organization's customers. Using a CRM system helps attract customers, make sales, and keep them engaged for a long time.
It can help a company make better decisions, predict trends, and provide personalized customer experiences when aligned with business goals. A CRM with useful data helps business leaders see how their company is doing now and predict future growth. As the Managing Director, four tools are critical to daily success and awareness of the happenings at Flare Partners: HubSpot (our CRM), Asana (our Program Management Tool), Microsoft Outlook, and Zoom.
Every business sings a different tune, resonating with unique market demands and customer expectations. This distinct melody requires a CRM system that is not only flexible and adaptable but also precisely configured to harmonize with specific business rhythms. As a firm, we bring forth a broad understanding of businesses across various industries and sizes, allowing us to deliver our clients a CRM that provides the right information on their customers or leads exactly when needed.
Our approach is consultative and educational. We take our clients on a journey through the CRM landscape, navigating the intricacies of implementation and ensuring that the chosen system aligns with their business's pulse. This is not about deploying a one-size-fits-all solution; it's about tailoring a system with many integrated technologies that become integral to the client's operational framework.
Business Rhythms
When fine-tuned to align with a business's processes, a CRM system can significantly amplify the effectiveness of marketing, sales, and customer service teams working with each phase of the customer lifecycle. A business's entire tech stack should be fully aligned and support its core growth and operational strategy, enabling a symphony of interactions that enhance customer engagement and loyalty.
A command center of sorts. It becomes the platform from which all customer interactions are orchestrated or monitored, providing comprehensive visibility and empowering businesses with the data to make strategic decisions with confidence and clarity. An effectively implemented and strategically aligned CRM system can yield profound insights into customer behavior, streamline operational processes, and enable data-driven decision-making. It is an investment that can redefine a company's approach to market engagement, customer retention, and sales efficiency.
CRM Consulting
CRM consulting with Flare Partners goes beyond the transactional nature of service provision. We offer a partnership that prioritizes the transfer of knowledge, equipping clients with the understanding and skill to use their CRM systems as engines of growth. This educational approach sets Flare Partners apart—we don't just consult; we mentor and enable.
As CRM consultants, we believe in the transformative power of a well-implemented CRM system. Our proactive methodology is grounded in best practices gleaned from a wealth of global expertise. We bring this knowledge to each client, ensuring that their CRM system is not just an operational tool but a strategic asset that propels growth and fosters a customer-centric culture.
AI & CRMs
Integrating Artificial Intelligence (AI) into CRM systems revolutionizes how businesses interact with customers. AI introduces a level of efficiency, insight, and personalization previously unattainable.
AI-driven CRM systems can anticipate customer needs, offer predictive analytics for sales trends, and automate repetitive tasks. This allows companies to focus on strategic initiatives, nurturing customer relationships, and innovating their offerings. I believe the trajectory of what benefits AI will bring companies is going to hockey stick in the next year or so. HubSpot and Salesforce have introduced AI integrations in their CRMs, making it a race to the top for the best artificial intelligence features.
Empowering Teams
A CRM system is only as effective as the people using it and the data inputted. Investing in the tool, configuring the tool, and then, most importantly, training on & and adopting the tool into the processes. Teams must know what the CRM can do, how to use it, and how to use the information it provides.
Each CRM provides resources such as HubSpot Academy or Salesforce's Trailhead to train and certify the end users and technical administrators, but they don't go beyond the technical framework of the tool itself. Bringing a CRM consultant and implementor such as Flare Partners will bring a custom and hands-on approach to training and driving the adoption of the technology. This empowers your teams to embrace the CRM, to become adept at using it as part of their daily routine, and to innovate ways to make the CRM work harder for the business.
Sustaining Performance
The journey doesn't end with the launch. The true test of a CRM's value is in its sustained performance and adaptability over time. Post-implementation support is where consulting plays a long-term, strategic role. It's about ensuring that the CRM evolves with the business, that it continues to meet the changing demands of customers, and that it remains a reliable source of strategic insights.
What's important to me is measuring the upfront and the ROI against the subscription but also being mindful of the cost to keep that technology running as expected and that the technology grows with the needs of the business. Alongside the technical support solutions that each platform offers, Flare Partners brings several solutions to support managing, operationalizing, and scaling the technology for our clients.
Digital Transformation
Digital transformation is more than a buzzword—it's necessary for businesses seeking to thrive in a digitized world. A CRM system is the first step in this transformational journey. It is the digital backbone for customer interactions, sales, and marketing.
CRM consulting is, therefore, a linchpin in the digital transformation narrative. Using CRM to make changes, improve operations, and use data for a competitive advantage.
As businesses continue to navigate the complexities of customer relationships and digital transformation, the role of CRM systems as strategic assets becomes increasingly apparent. CRM consulting is not merely a technological endeavor; it's a strategic partnership that shapes the future of businesses.
Choosing a partner like Flare Partners means embarking on a growth, innovation, and customer-centricity journey. It means engaging with a team that brings a global Knowledge Network, ensuring that your CRM strategy is informed, insightful, and integrated with your wider business objectives.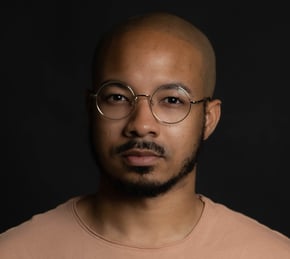 Jaylen D. Bledsoe
Jaylen D. Bledsoe is the Chairman of the Bledsoe Collective, Inc. and Managing Director of Flare Partners. Across the network of clients, Jaylen has been responsible for driving $2B+ in new client revenue and managing $6B+ in client P&Ls as the lead consultant on various engagements, often partnering directly with C-level executives.