In 2023, Generative Artificial Intelligence (such as ChatGPT) emerged as a significant player in our work environment. I utilize this technology for daily operations, from refining communications in our CRM (HubSpot) to enhancing thought leadership content like this one.
However, the infusion of Generative AI in our processes prompts a serious consideration. Is there a risk of exposing confidential information when AI touches our data? This scenario urges us to reconsider how we manage this technology, especially when dealing with confidential corporate or client data.
It's time to ask: Has your firm outlined any protocols concerning the interaction between Artificial Intelligence and data? At Flare Partners, we've instituted fundamental guidelines that direct our teams and serve as a model for our clients in shaping their policies.
Ethical AI Policy
At the heart of our framework is the Ethical AI Policy. It anchors our AI applications to core ethical standards and societal norms. By defining the benchmarks for fairness, transparency, and respect for human rights, we ensure that our AI initiatives uphold a culture of inclusivity and responsibility. This policy also helps foster trust with our stakeholders, thus elevating our organizational reputation.
In a landscape where AI is becoming integral, having a solid Ethical AI Policy demystifies the ethical complexities, minimizing legal and reputational hazards. It sets the stage for meaningful dialogues with regulators and the public, aligning us with evolving ethical norms around AI.
AI Data Privacy and Protection Policy
Data is the fuel for AI, and safeguarding it is paramount. Our AI Data Privacy and Protection Policy outlines how we manage data in compliance with legal and best practice standards. It details the procedures for data collection, storage, and sharing, ensuring transparency and accountability in our data practices. This policy is not merely about compliance, but it signifies our commitment to respecting individual privacy.
AI Procurement Policy
Acquiring AI technologies necessitates a defined set of standards. Our AI Procurement Policy lists the criteria for evaluating AI vendors, ensuring alignment with our organizational values and legal standards. It streamlines the procurement process, aiding in making informed decisions and building fruitful relationships with vendors.
In conclusion, as AI continues to evolve, being proactive in crafting and enforcing robust policies is crucial. At Flare Partners, we've endeavored to ensure that our policies are compliant and promote a culture of responsibility and innovation. We trust that a well-structured policy framework is key to harnessing AI's potential responsibly and effectively, empowering organizations to explore the AI landscape with assurance and integrity.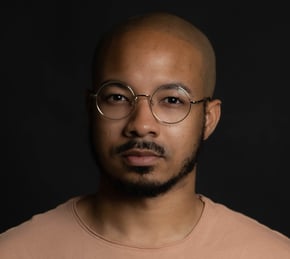 Jaylen D. Bledsoe
Jaylen D. Bledsoe is the Chairman of the Bledsoe Collective, Inc. and Managing Director of Flare Partners. Across the network of clients, Jaylen has been responsible for driving $2B+ in new client revenue and managing $6B+ in client P&Ls as the lead consultant on various engagements, often partnering directly with C-level executives.