Exciting news for businesses looking to boost productivity and streamline workflows - HubSpot has announced the launch of two new AI-powered tools, Content Assistant and ChatSpot.ai. As a HubSpot Solutions Partner for HubSpot, we're excited about this release and what's to come.
Content Assistant, launching today in private beta, is designed to help marketing and sales teams create quality content faster and easier than ever before. This powerful tool suggests blog titles, generates complete blog post outlines, and writes content for blog posts, landing pages, website pages, sales and marketing emails, and knowledge base articles in minutes. By streamlining content marketing workflows into one place, Content Assistant saves teams valuable time and energy.
ChatSpot.ai, launching today in public alpha, offers a natural language chat-based user experience to help HubSpot customers complete tasks more efficiently. This tool allows users to add contacts and companies to the HubSpot CRM, create custom reports related to marketing, sales, and customer service, and draft professional, effective sales emails personalized to the recipient.
As a HubSpot Solutions Partner, we're equipped to help businesses of all sizes utilize these cutting-edge tools to accelerate their growth and success. Our team of experts can work with you to incorporate AI into your workflows and help you experience the full benefits of these game-changing tools.
Take advantage of the opportunity to work smarter, not harder - schedule a consultant with Flare Partners to discuss HubSpot's new AI-powered tools and how they can benefit your business. If you'd like to join the public alpha and private beta, you can do so hubspot.com.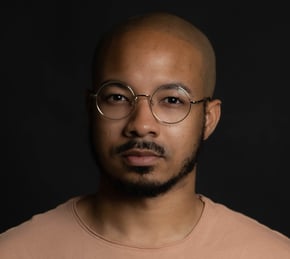 Jaylen D. Bledsoe
Jaylen D. Bledsoe is the Chairman of the Bledsoe Collective, Inc. and Managing Director of Flare Partners. Across the network of clients, Jaylen has been responsible for driving $2B+ in new client revenue and managing $6B+ in client P&Ls as the lead consultant on various engagements, often partnering directly with C-level executives.